Professional Carpet Cleaning
The Best Carpet Cleaning in Town
Get That New Surface Look... Guaranteed!
Most carpet cleaning companies in Fremont and Livermore only take care of general needs. The carpet and maybe an area rug or two. M&R Premium Carpet Care prides itself on taking care of all commercial and residential needs for properties in the Fremont and Livermore areas. Including carpet cleaning, upholstery and all hard surfaces. We steam-clean mattresses too!
Do you have an immediate need to get your carpets cleaned? Maybe an emergency water damage treatment need? No problem! M&R Premium Carpet Care in the Fremont area is open 24 hours a day, seven days a week. This is so we are able to service emergency cleaning services for commercial and residential properties. Keep your home looking its best.
Why Choose a Professional
At Ruiz Carpet Cleaning, we know you have many options to choose from in Fremont and Livermore when going to clean your rugs/carpets. 
Between an independent contractor, a "Rug Doctor" from Safeway or many other professional carpet cleaning companies, why should you choose our company. M&R would like to think of you as a potential partner. We work hard for you, making sure you are happy with the result, in the hopes of establishing a long-term working relationship. Plus, we use some of the best equipment in the business of cleaning carpets. Give us a call to see the difference with the best, experienced, carpet cleaning partners in Livermore and Fremont.
How many times have you dealt with a carpet cleaning company and felt irritated with the way they handled your home or commercial property? Either they asked no questions and just cleaned the carpet. Then, once done, the carpet cleaning company was annoyed you pointed out a hard spot they didn't get cleaned. Or, they asked the questions and the hard spots you pointed out were still there. We know this leaves you feeling a lack of confidence on choosing a professional company again and just try doing it yourself. This is not how Ruiz Carpet Cleaning operates.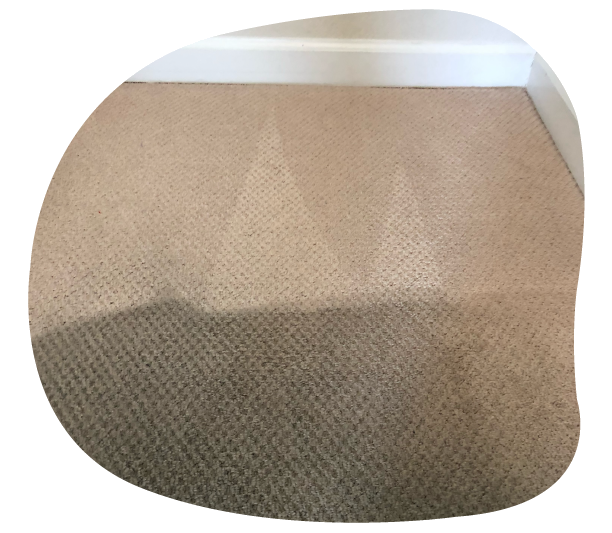 With a Different Approach
Ruiz Carpet Cleaning are professionals and partners from start to finish. We come to your property and walk through the entire site WITH YOU. We make note of all the hard carpet stains we see and get the ones that you know of as well. We will let you know the likability of it coming up or not, before we run through the property. With some carpet stains, there is simply nothing any company will be able to do. No matter how many times they run through it, the stain will persist. This is something a lot of cleaning companies do not disclose, since they are just looking to get the business.
Once we identify the stains together and we get the overall square footage of the space, we will provide an estimate to clean the space. Once you approve the work, we will clean your carpets. It usually takes a few hours, depending on the space. Once complete, the carpets/rugs should be dry within a couple of hours. This is due to the high efficiency of our surface cleaning equipment.
This is the second time I'm using M&R and James came out both times. I initially had my carpets cleaned and I was very impressed with the service. So I called them again when it came time to clean the tiles. And again, I had great service from the initial phone call to James coming and doing the work. I am very impressed with them and will definitely use them again. Everything looks so clean and wonderful in my home. And I just learned that they also do windows!!! Wish they did deep cleaning too....
wonderful, local company. James and Yolanda were easy to work with, from setting up the appointment through finishing the work. James arrived early, wearing protection throughout the entire appointment. I found him most professional, courteous, careful to keep everything orderly in the space he was working. He performed a super cleaning to my sectional sofa. I highly recommend M & R Carpet Cleaning. Thank you Yolanda and James for a 5 Star experience!
What a wonderful job they do, no wonder they have very high rating, James showed up intime and was very knowledgeable on all my question, I had some other companies do my carpet and it was alway a problem. I just found the right company to do my carpet and definitely will refer them to my friends and family. Thank you James and M&R Premium Carpet Care.
Dealing with a persistent mildew smell in your carpet can be a frustrating challenge. Not
Most people use the carpet in homes to increase comfort and aesthetic appeal. It also
Those are pets who turn our houses and apartments into true homes. They fill our
Save Time. Save Money. Save Yourself Too!
Life's Too Short to Clean Your Own Home